Wir haben viele Stellenangebote aus der ganzen EU
Finde sie noch Heute einen neuen Job in Europa!
Jobsuche in ganz Europa. Kostenlos und einfach Stellenanzeigen durchsuchen, Lebenslauf hochladen und bewerben.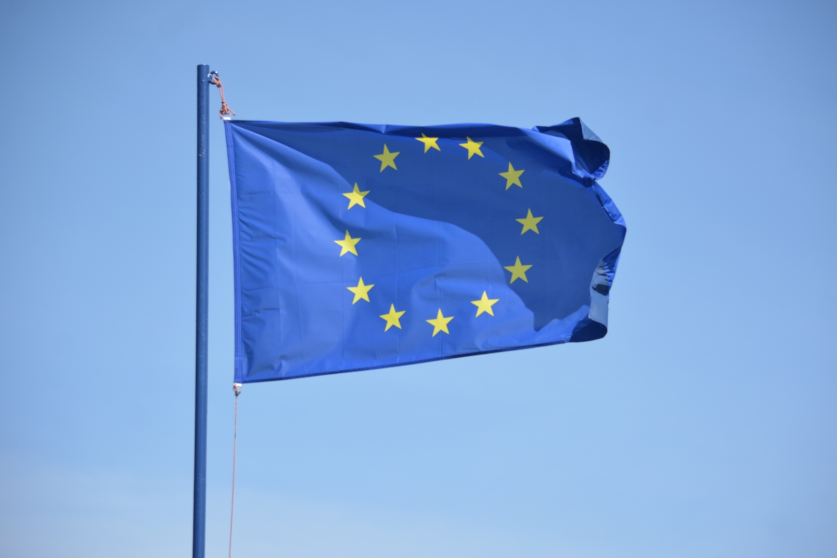 Job Kategorien
Durchsuche unsere Job Kategorien um eine passende Stelle zu finden.
Neue und beliebte Jobangebote
Finde neue Stellenanzeigen aus Europa

800.00€ - 2,100.00€/yearly

1,300.00€ - 2,400.00€/weekly
Veröffentlicht:
vor 2 Monaten

1,000.00€ - 2,800.00€/yearly

1,200.00€ - 2,700.00€/hourly

1,500.00€ - 2,000.00€/weekly

1,300.00€ - 2,300.00€/yearly

700.00€ - 2,000.00€/hourly

1,400.00€ - 2,100.00€/monthly

1,100.00€ - 2,300.00€/monthly
Veröffentlicht:
vor 3 Monaten

1,500.00€ - 2,000.00€/weekly

800.00€ - 2,000.00€/hourly

500.00€ - 2,800.00€/monthly

700.00€ - 2,500.00€/hourly
Veröffentlicht:
vor 3 Monaten

1,200.00€ - 2,700.00€/hourly
Wie funktioniert es?
Es ist sehr einfach die EU Jobbörse kostenlos zu nutzen. Durchsuche unsere
aktuellen

Stellenanzeigen und erstelle einen Account

Mit der kostenlosen Registrierung haben sie Zugriff auf viele weitere Funktionen
Über uns

EU-Jobportal.com wurde 2019 gegründet und soll eine Jobplattform und Jobbörse für den ganzen Raum der EU und Europa darstellen.

Schalten Sie als Arbeitgeber ein kostenloses Jobinserat und finden Sie das richtige Personal für Ihr Unternehmen. Gratis und ohne Bindung ein Inserat schalten und aufgeben. Nach einer Registrierung können Sie Inserate aufgeben, Personal finden und Statistiken einsehen. Ein Jobinserat ist schnell und einfach erstellt. Schalten Sie noch Heute eine Stellenanzeige und finden Sie das passende Personal für ihren Betrieb und ihre Firma. EU-Jobportal.com ist eine kostenlose Jobbörse für Arbeitgeber und Arbeitnehmer. Einfach, schnell und gratis eine Stellenanzeige aufgeben und verwalten. Finden sie Jobs in ganz Europa: Albanien, Andorra, Belgien, Bosnien und Herzegowina, Bulgarien, Dänemark, Deutschland, Estland, Finnland, Frankreich, Griechenland, Irland, Island, Italien, Kasachstan, Kosovo, Kroatien, Lettland, Liechtenstein, Litauen, Luxemburg, Malta, Moldawien, Monaco, Montenegro, Niederlande, Nordmazedonien, Norwegen, Österreich, Polen, Portugal, Rumänien, Russland, San Marino, Schweden, Schweiz, Serbien, Slowakei, Slowenien, Spanien, Tschechien, Türkei, Ukraine, Ungarn, Vatikan, Vereinigtes Königreich, Weißrussland.

 EU-Jobportal.com ist ein Stellenmarkt, eine Jobsuchmaschine und Jobbörse mit Stellenanzeigen für Deutschland, Österreich, Schweiz, Liechtenstein und die EU (Europa). Finden Sie Stellenangebote und Jobs in unserem Stellenmarkt mit geregelten Arbeitszeiten, ohne Schichtarbeit, mit Gleitzeit, Teilzeit, Vollzeit, ohne Dienste am Wochenende, ohne Nachtdienste, ohne Ausbildung oder als geringfügig Beschäftigter. Es warten viele neue Jobs auf Sie. Eine Bewerbung ist einfach und für Sie komplett kostenlos. Als Bewerber können Sie unsere Stellenanzeigen komplett kostenlos nutzen und sich auf jeden Job bewerben. Durchsuchen Sie unsere Stellenangebote und Jobbörse um Jobs in ganz Europa zu finden.


Quick Career Tips
Post a job to tell us about your project. We'll quickly match you with the right freelancers.